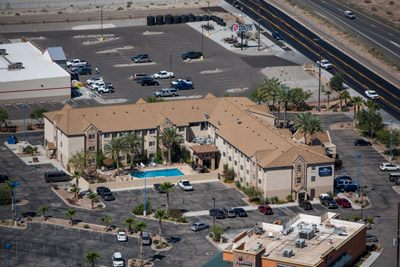 Jacob Lopez's knowledge and experience as an aerial photographer and pilot guarantees you will receive the best possible quality and price with any type of aerial photography in the Southwest United States concentrating on the Yuma and Imperial Valley regions. Southwest Aerial Photography has been taking aerial photos in the Yuma area for the past 10 years as Images Unlimited LLC. In recent years, IU has shifted its focus more toward aerial photos to help provide Yuma and Imperial Valley areas superior services and quality images while charging a local rate. Southwest believes in serving its customers by researching all available information for each site photographed ranging from lighting, time of day, to the effect of cloud coverage and haziness, etc.
Please call or e-mail to see how our first-class aerial photography and personalized service can benefit you and your business.
Serving Yuma and Imperial Counties and Beyond! Contact Us For More Information.
Contact Us 24/7
(928) 246-8085
We are always available - even nights and weekends - to discuss ways to help you and your business.
Southwest Aerial Photography
340 W. 32nd St. No 549
Yuma, Az. 85364
jacob@swaerialphotography.com
Yuma Aerial Photography • Yuma County Aerial Photography • Imperial Valley Aerial Photography • La Paz County Aerial Photography