About Aerial Photographer Jacob Lopez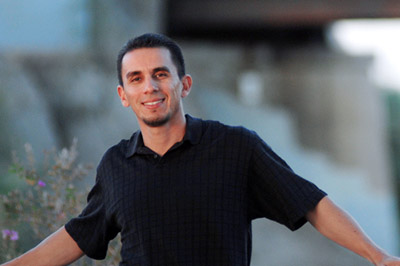 Jacob Lopez is a professional photographer and experienced pilot based in Yuma, Arizona.
He learned to fly as a senior in high school and has flown 1,700 hours mostly as a flight instructor. He has taken aerial pictures throughout the years and since 2010 has increasingly concentrated his focus on aerial photography.
Jacob graduated from Northern Arizona University in 2003 with a degree in Photojournalism. That same year he moved to Yuma to work as a photojournalist at the Yuma Sun newspaper. He has flight instructed during this time. From 2007 to 2009, he taught photography to high school students. Since 2009, he has worked as a high speed photographer for a government contractor at The Yuma Proving Ground.
Jacob has been a freelance photographer since 2005 for his own business called Images Unlimited. He has focused on commercial jobs, aerial photography, weddings and portraits. Now he is shifting his focus from weddings and portraits to aerial photography and some commercial work.
Jacob has taken pictures since the age of 15, and he has been fortunate to make a living as a professional photographer since 2003.
Serving Yuma and Imperial Counties and Beyond! Contact Us For More Information.
Contact Us 24/7
(928) 246-8085
We are always available - even nights and weekends - to discuss ways to help you and your business.
Southwest Aerial Photography
340 W. 32nd St. No 549
Yuma, Az. 85364
jacob@swaerialphotography.com